Media Matters (iCivics, Teacher Created Materials)

Media Literacy: Information and Disinformation 
(Reference Point Press, 2023)

Media Literacy (BrightPoint Press, 2022)

Focus On Media Bias (Focus Readers, 2021)

In Focus Fake News (Brightpoint Press, 2021)

Penguin Young Readers Group (2020)

In The Headlines (NYT/Rosen, 2020)

Social Media Smarts ( Enslow Books, 2019)

Promise & Perils of Technology (Rosen Young Adult, 2019)

The Fourth Estate: Journalism in North America (Cavendish Square, 2019)

News Literacy (ABDO, 2018)

Global Citizens Modern Media (Cherry Lake Publishing, 2018)

Why Does Media Literacy Matter? (CrabTree Publishing, 2018)

Captured History (Capstone Press, 2015-2020)

Media Literacy (Rosen Publishing, 2015) Interest Level: 5-8th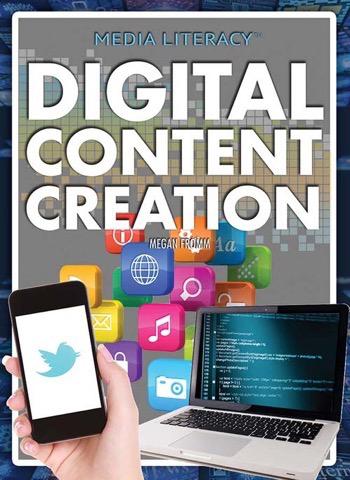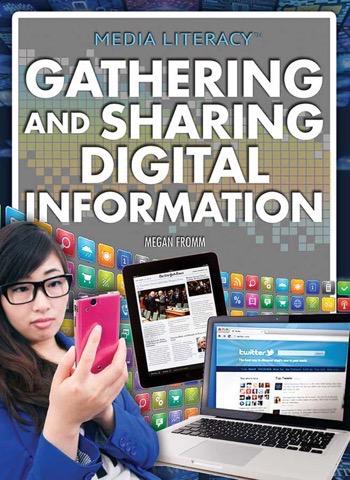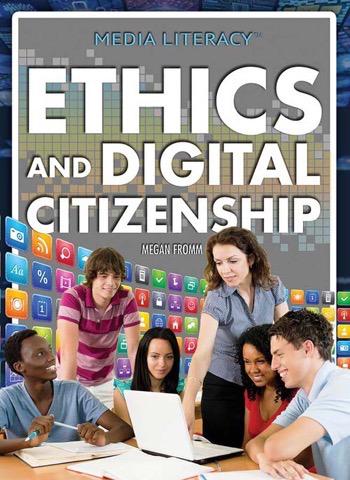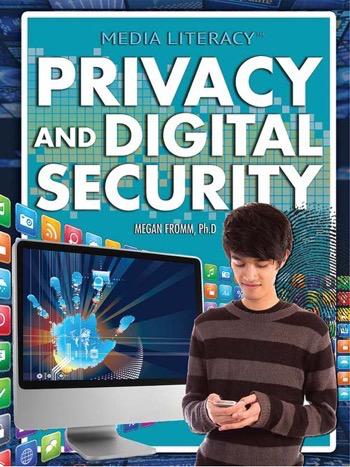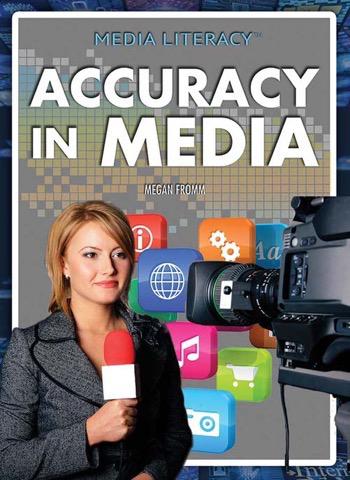 Getting The Message (Smart Apple Media)

Digital & Information Literacy, Rosen, 2011)

Media Power (Amicus Publishing, 2010)

What's It Like To Be A…(Bloomsbury Publishers)
War, Women and the News:  How Female Journalists Won the Battle to Cover WWII
Catherine Gourley  ISBN-10: 0-689-87752-8  ISBN-13: 978-0-689-87752-0
Read an excerpt  Media Industries Series
Publisher: Peter Lang
2006, 2010
| | | | |
| --- | --- | --- | --- |
| | | | |
| 978-0-8204-7633-9 | 978-0-8204-7617-9 | 978-0-8204-7485-4 | 978-0-8204-8153-1 |
Grade 6-8 Influence And Persuasion Series (Heinemann Library, Copyright 2006)
This series examines how emotion and prejudice are used to achieve outcomes in war and peace, in commerce and politics, in crime and charity, for good and evil.  Increasingly, we are all subject to influence and persuasion, often very subtle, sometimes quite blatant.

ISBN:

1403476519 

1403476527  

1403476535
| | |
| --- | --- |
| | |
| 1403476551  | 1403476543 |
By Guofang Wan, Hong Cheng – Zephyr Press (2004)
The Media (series)
Teens & The Media
The Gallup Youth Survey: Major Issues & Trends
Roger E. Hernandez    Mason Crest Publishers  ISBN: 1-59084-874-8
This text provides middle school students with a roundup of current information, primarily Gallup surveys, about the role of media ( Internet, Music, Newspapers, Magazines) in their lives. The book touches on some timely topics such as blogs and convergence. Also included here is information not from Gallup, but from other sources such as Jupiter Media; the Parents Television Council, etc. I was curious why the author never mentioned "multi-tasking" here because that is what teens are doing. What this book is missing are some critical thinking/media literacy questions and activities to get young people to consider the role media plays in their lives. It also doesn't mention the importance of media activism or simply turning off the media.
Feed, M.T. Anderson (National Book Award Finalist)
Candlewick Press, ISBN: 0763617261
Review:   This brilliantly ironic satire is set in a future world where television and computers are connected directly into people's brains when they are babies. The result is a chillingly recognizable consumer society where empty-headed kids are driven by fashion and shopping and the avid pursuit of silly entertainment–even on trips to Mars and the moon–and by constant customized murmurs in their brains of encouragement to buy, buy, buy.
Recommended ages 14+ 
Propaganda: Understanding the Power of Persuasion (Teen Issues)
Enslow Publishers, Inc.; (December 2002) ISBN: 0766016641
The Media  The Impact on Our Lives
(21st Century Debates)
Rain Tree Library (2001)  ISBN:0739831755
News Media (Careers for the Twenty First Century)
Lucent Books,  ISBN: 1-59018-205-7
link to publisher
Picturing Lincoln: Famous Photographs That Popularized the President
by George Sullivan  Clarion Books   ISBN: 0395916828
Media Wizards – Catherine Gourley, Twenty First Century Books
ISBN 0-7613-0967-5
Caution! This May Be An Advertisement- A Teen Guide to Advertising, Kathlyn Gay,
Franklin Watts Library Edition, ISBN 0-531-11039-7
Eyewitness Books-FILM    Knopf ISBN 0-679-81679-8
Eyewitness Books: Media & Communication
DK  ISBN: 078946294X